GAMING
Google Stadia announces first official game with 'Direct Touch' controls
Back in March, we reported that Google Stadia was adding a new update that included touchscreen controls and Android App TV support. Users can now play games on Stadia using the proprietary controller, third-party controllers, a mouse and keyboard and now touchscreen controls. The update added the ability to use touch screen controls on games when played on devices such as a phone or tablet. The only issue was that there were no games that made use of the controls. But, things look to be changing as the first 'touchscreen' game has been announced. 
Dubbed Humankind and developed by Amplitude Studios, the game launches out on Stadia on August 17. The game will implement 'Direct Touch' which detects multitouch inputs. Actions like gestures etc can now be converted to controls on games. You can check out the image below to find out more about the controls and how they function in the game.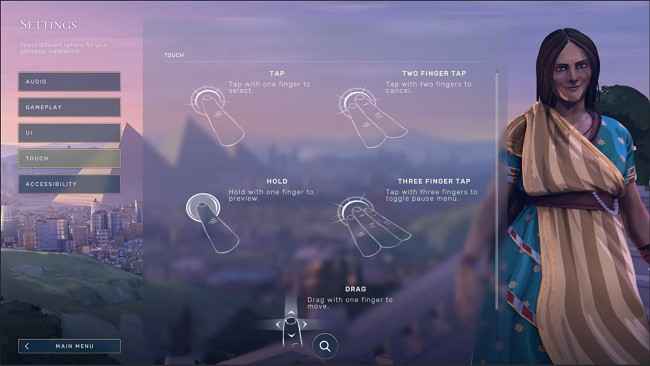 According to The Verge, the game will also feature a share feature called the Stadia's State Share Feature. This will allow a friend to pick up when you left off through the sharing of a screenshot of a short video clip. We can't really say how these controls will work but for a game like Humankind, these controls seem to have been built from the ground up. 
Source link