GAMING
Garena Free Fire to introduce new game mode, and offer free login rewards this weekend
Garena Free Fire has announced that its collaboration with McLaren will hit its peak this weekend. Players who login over the weekend stand to earn in-game items. Further, the game will also release a new mode called Convoy Crunch. All players who log in from July 31 to August 1 will receive Free Fire and Mclaren rewards. Further, all players who manage to complete the playtime mission over the weekend will also receive the McLaren Racing Overalls Bundle.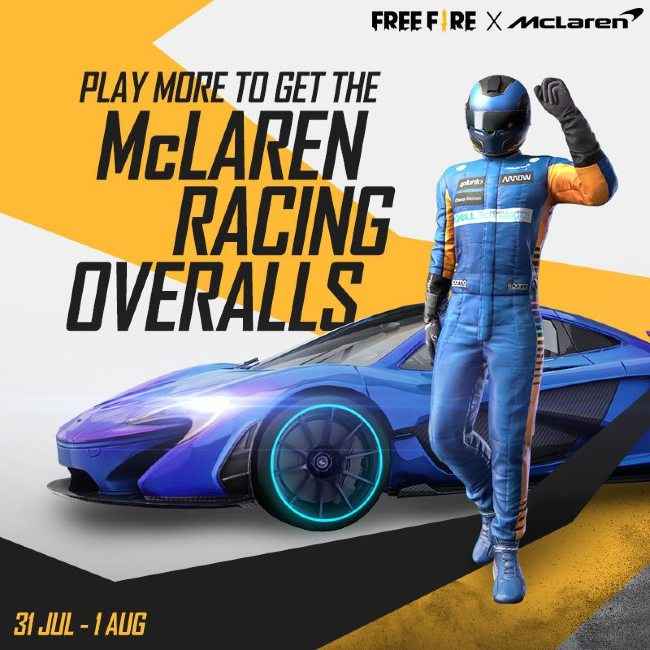 Garena Free Fire: Convoy Crunch 
The new Convoy Crunch mode in Garena Free Fire will be a limited time mode. In this mode, players will be divided into two teams. At the start of each round, one of the teams will play the Invaders, while the other will be Defenders. The Invaders are tasked with escorting a vehicle to a specific destination, while the defenders have to ensure that does not happen. Both teams will take turns playing as the invaders or defenders. 
The vehicle will only move when there are Invaders inside a set radius around the vehicle. However, if the defenders are within that area, the vehicle will move backwards. If both teams are within are radius, the vehicle stops.
The winners of the mode are decided by one of two outcomes. The teams that use the least amount of time to get the vehicle to a destination. Or, the team that advances the vehicle the furthest distance. 
The Convoy Crunch mode will be available till August 3.
Source link