Education
Europe's Duty to Ukraine's Education Sector by Niki Kerameus
Beyond the toll of civilian casualties and refugees produced by Russia's war in Ukraine, hundreds of thousands of children have lost access to schooling. Given that education is a powerful force for mitigating the damage from such crises, Europeans must do more to support Ukraine's education sector.
ATHENS – The war in Ukraine has brought harrowing images to Europe. Countless lives and livelihoods have been lost. More than four million Ukrainians have fled, and over six million more are internally displaced. The United Nations High Commissioner for Refugees warns that this is "the fastest-growing refugee crisis in Europe since World War II."
Daily life for all Ukrainians is now marked by an absence of safe shelter and basic goods. But the situation is even worse for Ukraine's 10.7 million children and young people. Their education has been severely disrupted, which could have long-term ramifications for them and their country. According to a recent count, the Russian invasion has already left more than 350,000 Ukrainian children with no access to education, and several million more are expected to be affected. The compounding effects of the war and the pandemic on education risk leaving an entire generation of Ukrainian students with severe learning gaps.
When lives are at stake, schooling might seem like a luxury. But the importance of uninterrupted learning cannot be emphasized enough. Education is a fundamental right that must be guaranteed under all circumstances. It is also essential to children's emotional and mental well-being – especially during times of crisis, as the pandemic has shown. The longer a student remains without access to education, the greater the negative effects on basic competencies, and the higher the likelihood that he or she will never finish school.
Humanitarian crises – like the all-out war we are witnessing in Ukraine – can scar a child for life. But uninterrupted schooling can dampen the effects of trauma and help children recover once the fighting ends. That is why education must not be brushed aside during emergencies. The faster schooling is restored, the better for children across a broad range of dimensions.
The European Union is united in its determination to help Ukraine's education sector. But we urgently need to address the issue of fragmentation in how we aid Ukraine. Unless Europe's assistance is coordinated, we risk creating overlaps and gaps, ultimately leaving Ukraine with suboptimal support.
In the interest of making the best use of our resources, I recently wrote to my fellow EU education ministers calling for a special task force to maximize support for Ukraine's education sector. We then discussed and endorsed the proposal during an emergency ministerial conference held in March.
Subscribe to Project Syndicate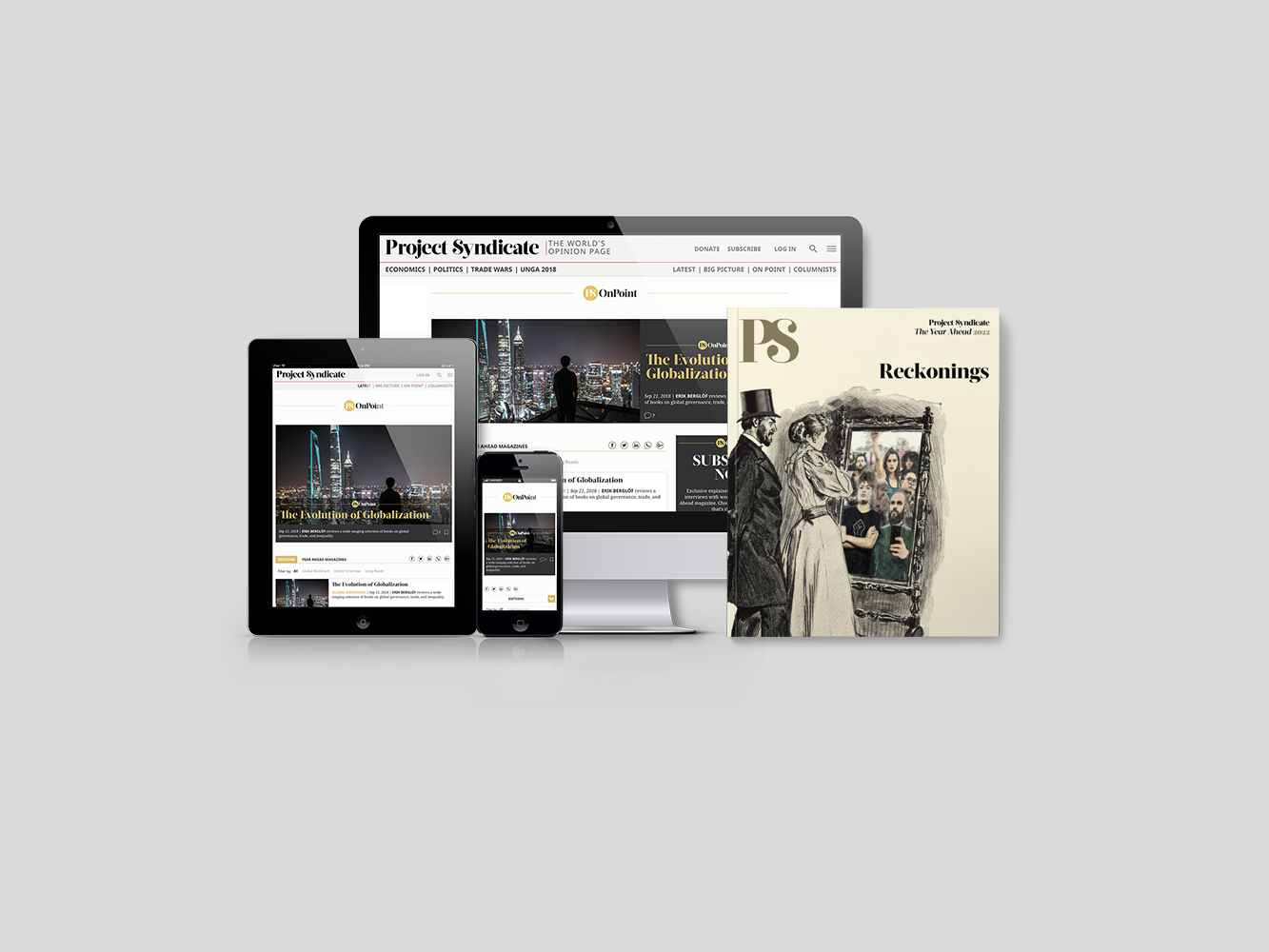 Subscribe to Project Syndicate
Enjoy unlimited access to the ideas and opinions of the world's leading thinkers, including weekly long reads, book reviews, topical collections, and interviews; The Year Ahead annual print magazine; the complete PS archive; and more. All for less than $9 a month.
The primary goal of the new task force is to coordinate and provide the greatest possible support to Ukrainian students arriving in the EU. The key policies that are already taking shape – above and beyond what EU member states are already doing to support incoming Ukrainian students – focus on welcoming young refugees in local school communities, assisting in their integration, and ensuring their well-being.
The task force also seeks to mobilize and coordinate the efforts of member states, civil society, the business sector, and international organizations such as UNESCO and UNICEF (both of which have already expressed support for such initiatives) to support the concrete needs of students and educators still in Ukraine. We will leverage lessons learned during the pandemic and make full use of digital tools. The goal is to ensure that Ukrainian students and teachers are receiving the kind of assistance they need, and that resources are distributed efficiently across all communities in need. By pooling our resources, we can demonstrate that acting together produces outcomes that are greater than the sum of their parts.
Prior to the emergency ministerial conference, I had the opportunity to present the proposal to Ukrainian leaders, who endorsed the task force as a valuable mechanism to support their own actions. Since then, the Ukrainian Ministry of Education and Science has already compiled a preliminary list of the education sector's most urgent needs.
The EU's response to the Russian invasion of Ukraine has been unprecedented in both scope and speed. What we now need is to ensure that in education, too, Europe's strength is channeled through the unity of the EU's member states and civil society. Our values are being defended daily in Ukraine, and our response must embody those values as well. Amid the death and destruction, it is my hope that EU solidarity with Ukrainian students and teachers will strengthen their resolve to uphold freedom. Now is the time to take concrete, collective action. We must not let them down.