U.N. Calls Mariupol 'Shattered and Depleted'
The "tragedy" within the "shattered and depleted" city of Mariupol amid Russia's ongoing war with Ukraine is "far from over," according to Michelle Bachelet, the U.N. High Commissioner for Human Rights.
Speaking at the Human Rights Council's 50th session, Bachelet provided an update on what she described as the "grave human rights and humanitarian situation" in the Ukrainian city.
From the time Russia began its invasion of Ukraine in late February through the day Russian forces assumed control over most of the city in late April, Mariupol "was likely the deadliest place in Ukraine," Bachelet said. Russia's siege left lasting impacts on the city, she added, with more than 350,000 people forced to leave and about nine in 10 of the residential buildings in Mariupol believed to have been either destroyed or damaged.
Bachelet said the bulk of information her office has on the war's impacts on Mariupol is from people who left the city, since the commissioner's office is unable to gain direct access to areas under Russian control.
On Friday, the U.N. released a civilian casualty update that said more than 4,500 civilians in Ukraine had been killed since the start of the war. Bachelet said at least 1,348 of those deaths were in Mariupol, though she noted the "actual death toll" was "likely thousands higher."
"The current situation is dire," Bachelet said. "The shelling has now faded. But a shattered and depleted city is left, with its remaining residents struggling daily with limited access to basic utilities and social services, such as medical care."
Bachelet went on to note that people from Mariupol are unable to go in and out of the city at-will. She emphasized the importance of Russia following through with "all of its obligations under applicable international law as the occupying Power in Mariupol" moving forward and called for "complete and unimpeded access" for her office so U.N. officials can assess the war's full humanitarian impact on the city.
"The tragedy of Mariupol is far from over, and the full picture of the devastation caused is not yet clear," Bachelet said.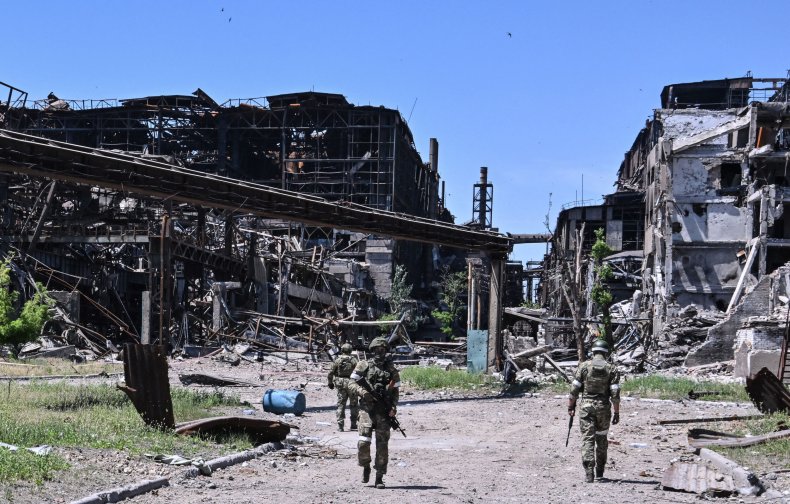 Source link