GAMING
BGMI streaming isn't very popular, people don't like Chicken Dinner anymore?
Battlegrounds Mobile India (BGMI) is back in India and has also started off with its launch party on June 1, 2023. The battle royale game was banned last July due to different security concerns under the Section 69A of the Information Technology Act. But now the game is available on both Android and iOS in India. 
It isn't the same old BGMI anymore, as the game has gone through a lot of changes made by the developers. And turns out, it's having an impact on the viewership of the game and its overall popularity as well.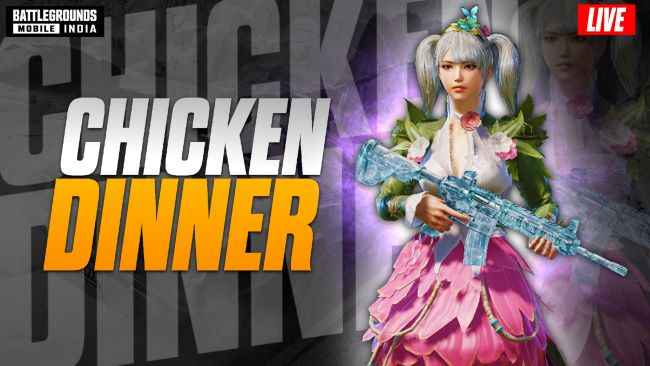 According to the AFK Gaming report, which would worry Krafton (the developer of BGMI), the return of BGMI hasn't led to increased viewership of the game streams on YouTube or Twitch – in fact numbers are down, they've gone all haywire. It doesn't seem like people are still crazy about the game as they were earlier before the ban. 
Also Read: BGMI Rising Launch Party: Only 6 Hours Of Daily Gameplay Allowed, Minors Get 3 Hours
AFK Gaming has revealed a report which shows the decline in viewership of BGMI livestreams from 2021 to 2023. The report shows that BGMI live streams by any popular gamer in India has one-fourth viewers than what it used to have. 
There are gamers and streamers in India who are very famous like: Mortal, Dynamo, Scout, Jonathan. The following table shows the decline in their BGMI stream viewership.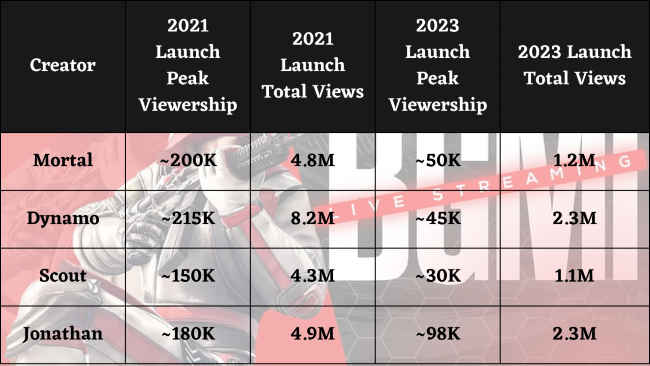 As far as Krafton is concerned, there is no official number about the number of total installations on both Android and iOS after BGMI made its comeback. Maybe the reason behind losing interest is the gap of ten months and viewers jumping on to alternative games like Call of Duty, Fortnite, etc. 
Maybe it's still early days, as the game was properly available only earlier this week, and more time needs to pass before coming to any sort of conclusion whether Indian viewers are over BGMI once and for all. Our hunch is that BGMI viewership will slowly come back to its pre-ban levels, if popular gaming influencers keep streaming the game as much as they used to. Let's wait and watch. 
Also read: Your Complete Guide To All BGMI Rewards And How To Earn Them Easily
Tags:
BGMI viewership
BGMI viewership decline
BGMI viewership downfall
BGMI returns
BGMI
BGMI returns to India
BGMI viewership in India
Source link